Second Edition - Selous Scouts The Men Speak by Jonathan Pittaway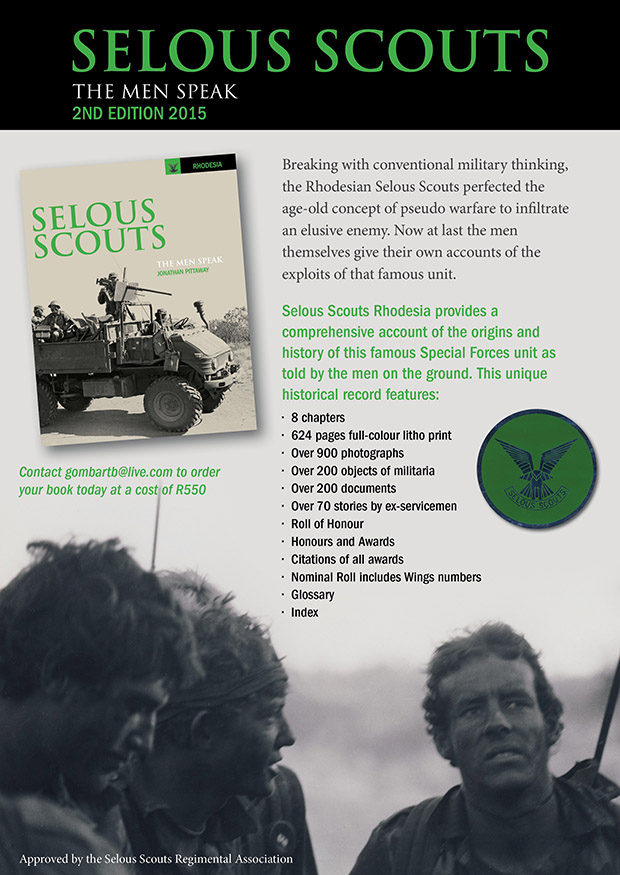 © Copyright 2013 TheSelousScouts.com. All rights reserved.
All material found on this site remains the property of its respective owners and may not be copied or reproduced for any reason. By entering this site you agree to these terms.